You are currently browsing the tag archive for the 'Romans' tag.
In order to define how we ought to think of one another, Paul redefines how we related to one another. First, he says we ought to think with humility. The ESV "more highly than we ought" is a translation of a single Greek word (ὑπερφρονέω). It used only here in the New Testament. Although it can be used in a positive sense of "excel in intelligence" it is usually negative, "to be haughty" (BDAG).
Second, we ought to consider one another with sober judgment. The noun (σωφρονέω) has the sense of reasonable, sensible action. Paul uses this same word in 2 Cor 5:13 with the sense of "be in my right mind." Grammatically this phrase is an articular infinitive expressing purpose (εἰς τὸ σωφρονεῖν), modifying another infinitive. We are to think of others first because it is the right way to think. To put ourselves first would be non-sensible thinking, something to be avoided.
In Rom 1:18–32 Paul argued humans have lost some of their rationality when they reject the clear revelation of God existence and attributes. No he is able to say to those who are "in Christ" that they can think reasonably and sensibly, but the outcome of that sensible thinking his service to others.
Third, Paul uses the phrase "according to the measure of faith given to us." This can be taken several ways in the context of spiritual gifts. The verb (μερίζω) refers to dividing something up and allotting or distributing it to a group. For example in Mark 6:41 Jesus divides the fish and bread amongst the disciples to distribute to the crowd.  With this in mind, some have argued God has given varying levels of spiritual gifts to individuals so that some have more (and are held more responsible) and some have less (and are therefore less responsible) for how they use that gift.
The problem is some individuals will appear to have more faith than others. This would naturally lead to an inequality in the body of Christ. In addition it implies that someone with less faith is somehow less able to serve God. But that is not the way faith works in the Pauline letters. In 1 Cor 10:13 the word is used to describe God assigning an "area of influence" for believers, so that the believer exercises their gifts in the area to which God has called them to work. In this view, all are given the same thing (the Holy Spirit and his enablement to do ministry), but the area of that influence varies.
It is better to understand the word measure as the standard by which each individual this judge. In this view, a person is the judge by the measure of faith they have been giving rather than the measure of faith another person has been given.  "Paul defines 'sober-mindedness' as the refusal to impose the standard of one's own relationship with God onto others" (Jewett, 742).
This is radically different than the way the Greco-Roman world thought. Jewett cites Aristotle, who thought humans "should make themselves immortal through the exercise of reason" (Jewett, 741). Sober mindedness is a kind of "divine element in humankind." But for Paul, our ability to think rationally is part of the image of God and is corrupted by sin.
Humans often think rationally, but it is inconsistent, twisted and (to use Paul's metaphor), less-than-sober. What is an example of applying "humble thinking" to how the children of God relate to their world? If Jewett is right and humble-mindedness is "impose the standard of one's own relationship with God onto others" – how does that work in an evangelical community where the preaching of the Gospel is a key value?
Paul says in Romans 12:1-2 that the one who is in Christ is to present themselves as a living sacrifice by renewing the way they think about the world. This is in contrast to conforming to the way the world answers the big questions about life.
The result of this changed thinking is knowledge "good and acceptable and perfect" will of God. If we do really renew our minds and change the way we think about things, then we can discern the will of God in new situations. The phrase εἰς τo δοκιμάζειν is an articular infinitive used to indicate the purpose of the renewing of our mind, it is for the purpose of discerning the will of God. In a given situation, transformed thinking may very well be radically different than the culturally accepted answer.
Early Christians encountered many ways in which their new found faith called into question the way the Greco-Roman world things. Although Paul will list many examples in Romans 12-15, there are many more issues which will come up as Christianity comes into contact with the world. It cannot be the case that Paul will cover ever potential issue which might arise as more Gentiles commit their lives to Christ. Some things may seem obvious to us. It seems remarkable someone might ask if a Christian is permitted go to a temple, share in a sacred meal and enjoy the company of prostitutes. The Greco-Roman worldview might not object to this behavior, but transforming the way one thinks about marriage and sexual unions will result in a different view.
But the good and perfect will of God may change in a given situation. For example: Should Christians serve in the Roman military? It may possible for someone to serve Rome without worshiping the gods of Rome (on the analogy of Daniel serving Babylon), but is service to the Roman military a proper career for the first century Christian? What about a soldier who converts Christianity, can he continue to serve?
This process of thinking about new ways in which God's will applies to new situations is a function of the Spirit of God in every generation (one cold ask about serving in the army of a Christian king in the middle ages, or a Chinese Christian who must serve in the army by Chinese law, or an American Christian serving in the modern military. If killing is the issue, can a Christian serve as a police officer, or in an industry which supports the military industry?
Any number of medical ethical issues can be included here, since Christians in the twenty-first century are the first to think through beginning of life, quality of life and end of life issues in ways no other generation of the church needed to think.
These are all important questions which people with renewed minds much continually think through in any given context. When the believer is yielded to the Holy Spirit, the Spirit will continually renew our minds so that we think more clearly about important issues which go beyond the text of the Bible.
What are some other issues which perhaps have changed over the years for Christians with respect to God's will?
In order to be a living sacrifice, the believer must completely change the way they think about everything. There are two parts to this change of thinking.
First, Paul says the believer is to "not be conformed" to the image of this world. The verb συσχηματίζω refers to being molded into another form, or guided by something else (BDAG). This is a compound word with σχῆμα "The term σχῆμα denotes the outward structure or form that may be known by the senses" (TDNT 7:954-58).
The "pattern of this world" is the way a culture thinks, the Greco-Roman worldview. This would include how a Gentile thinks about the gods, how daily life is regulated by placate the gods, relying on magic or divination when making decisions, etc. The average Roman would think about the Roman empire and the claims made by the emperor quite differently than a Christian view of empires based on the Hebrew Bible. The pursuit of honor in the Roman culture effects how and why a person decides to act in any given situation.
Second, the believer must be "transformed by the renewal of our minds." The verb μεταμορφόω refer to both outward physical changes (such as the transfiguration, Matthew 17:2) and inward spiritual changes (BDAG). It is used of the change of the physical body in glory (2 Corinthians 3:18). In Romans 12:2 the word refers to an inward spiritual change of the believer by the power of the Spirit. The verb is a passive imperative, suggesting that it is God who does the actual transforming of our minds so that we begin to think differently (Kruse, Romans, 464).
The key to this metamorphosis is the "renewing" of our minds. Paul may have coined the word ἀνακαίνωσις, both the noun and the verb (2 Cor 4:16; Col 3:10) do not appear outside of Christian literature (Jewett, Romans, 733). The word combines the more common καινόω, "to make new" with ἀνα to form a word which means to make something new again, to return it to a pristine state prior to it becoming "unnew." In Ephesians 4:21-24 Paul describes this process as putting off the old man and putting on the new (Cf. Col 3).
Paul argued in Romans 1 that Gentiles are futile in their thinking and ignorant of the way things really are. But the one who is in Christ has been enlightened, renewed so that they can "think about how they think," renewing their minds in Christ Jesus.
For example, they would have fully accepted gods had some control over their life, they may have made sacrifices or performed rituals to ensure good luck on a journey, they may have believed people could curse them, or even purchased magical amulets to protect themselves from such curses.
Paul is describing a change in the way we think about everything in life! For example: this new way of thinking includes how people relate to one another. Instead of trying to use people to get ahead in the pursuit of honor and shame, people ought to serve one another in sincerity of love. Instead of seeking revenge, we ought to pray for our enemies.
Those who are in Christ have been set free from the Law of sin and Death (8:1-4). Condemnation refers to a "the punishment following sentence" (BDAG). This is a rare word, only used in the New Testament here and Romans 5:16 and 5:18. In Romans 5, condemnation was the result of the first Adam's rebellion against God. In that case, God acts as judge, finds Adam guilty and gives him the appropriate punishment for his rebellion, death.
In Wisdom literature, this word can have the sense of people getting what they deserve. For example, in Wisdom 4:16, "The righteous who have died will condemn (κατακρίνω) the ungodly who are living, and youth that is quickly perfected will condemn (κατακρίνω) the prolonged old age of the unrighteous" (NRSV). Someone who persecutes the righteous will "get their comeuppance" and be persecuted themselves in the final judgment.
But Paul's use here does not have the idea of recompense "but rather the principle of correspondence of deed and condition" (EDNT 2:260). The result of Adam's sin was death because that was the natural result of his rebellion. In fact, God promised Adam that he would die if he ate from the Tree of the Knowledge of Good and Evil.
Those who were under the law were also under the condemnation of the Law. The point of Romans 7 is all those under the law fell short of the righteous requirements of the law and were therefore condemned by it.
God accomplished what the law could not by sending his son. Law may refer to the Mosaic Law, keeping to the context of Romans 7:1-12 or as a "principle" as in 7:21 (the "sin principle"). James Dunn and N. T. Wright argue Paul is consistently contrasting the Mosaic Law (or at least the boundary markers of the Law) in Romans 7 and it makes sense he should continue to contrast the written code (7:6) and the law of the Spirit. Although the Law promised life to those who kept it perfectly, it was powerless to deal with the real problem facing humanity, the problem of sin.
Colin Kruse argues the second view is preferable since it makes Romans 8:1 a continuation of 7:21-25. There is a principle at work in the people who desire to do what is good, but find themselves doing what they know to be wrong. The person who is in Christ is freed from the sin principle (7:25) and is not able to be punished for that sin principle because it has been fulfilled by Christ.
God dealt with the problem of sin by sending his Son. That God could send his son Jesus into the world implies the pre-existence of Jesus. There are other texts in the Pauline literature which describe Jesus as sent by God (Phil 2:5-11, Gal 4:4). Although this is not yet the detailed Christology in John, there is evidence that Paul considered Jesus to have existed before his incarnation.
The son was sent into the world in the "likeness of sinful flesh." This very careful statement, since Paul does not say Jesus came in the same sort of flesh human have, since that flesh is corrupted by sin. Jesus was real human, but not a fallen human.
This incarnation was necessary in order to fulfill the righteous requirement (δικαίωμα) of the law. If the law is the Mosaic Law, the Jesus kept the Law perfectly. This does not mean Jesus did ever break the cleanliness laws, but that when he naturally encountered uncleanliness he would have followed the Law's directions for treating that breach. There is a difference between choosing to break the Sabbath and inadvertently coming into contact with a person who was unclean.
If the law is the 'sin principle," then Jesus was able to live a human life without succumbing to temptation. As the second Adam, Jesus was tempted and did not rebel against God. These are not mutually exclusive, since breaking the Law means succumbing to the sin principle (as Adam did).
If we who are in Christ are no longer under the condemnation of the Law, what are the ramifications for our relationship with God? How do we live not that we are no longer under the threat of the "wrath of God" (Romans 1:18)?
In the first five chapters of Romans, Paul has shown that no one is able to merit salvation by their good works. Even Abraham failed to merit salvation, so God credited him with righteousness" (Romans 4:3). In Romans 5:12-21 Paul makes the case that God has declared righteous those who have believed in Jesus,
In Romans 6:1–4 Paul describes the believer as united with Christ in his death, burial and resurrection. If it is true grace increases where sin abounds, should we sin so that grace will about all the more? (6:1-2). Paul asks this rhetorical question to expose a potential problem with his view of grace and justification. As he did earlier in the book, he answers his question with a strong negative, "by no means!"
The question concerns remaining or abiding in sin (a present subjunctive, ἐπιμένω). It is possible Paul is not talking about sin in general, but a specific sin in which the Christian continues to commit despite their understanding it as a sin. For example, a Roman man might decide that because they are saved by God's grace through faith, going to a prostitute at a pagan temple does not "count" as a sin. Since that is a conscious choice and a regular practice, the person is choosing to remain in a sin. The question is not, "should we ever sin?" but should be persistently sin.
Where there people actually sinning so that grace might abound? It is always possible Paul is raising a hypothetical objection to his argument up through chapter 5. "Someone might say" may mean Paul could imagine this objection, so he answers it before it arises.
However, there seem to have been at least some early Christians who did in fact "sin that grace may abound." In Jude 4, for example, there were people who used the grace of God as a license to sin. Revelation 2:20 implies some Christians in Thyatira were teaching people they could participate in banquets at pagan temples (cf. Rev 2:14-15). Certainly the congregation in Corinth struggled with how Christianity affects how the believer lives in a Gentile world.
With respect to the modern church, it seems strange someone might think they could consciously break a clear principle of God and think they were not offending God with their rebellion. It is possible the issue is breaking the Jewish boundary markers. A Gentile Christian could break Sabbath or food laws without any fear of it being a sin before God.
But there are some behaviors which clearly offend the general revelation of God so that no one, Jew or Gentile, could do them and not consider them sin!
As an extreme example, someone could not say, "the Law says do not murder, I am not under the Law, so I am going to kill people for fun." No one in the Jewish or Greek world think murder is ever permissible.
A less absurd example is adultery. The Law does forbid adultery, but a Gentile might not consider than command applicable to going to a prostitute or using a slave for sexual pleasure.
More troublesome would be eating meat sacrificed to idols. This may not be expressly forbidden in the Law, but it was certainly Jewish practice in the first century. Could a Gentile eat meat purchased from the temples, with the full knowledge this meat was sacrificed to a God and not have that "count" as sin?
Whether this is a real or potential objection, Paul's response is one of the most important elements of Pauline theology: our total identification with Jesus the death, burial and resurrection has serious ethical implications. If we are in Christ, we are no longer what we were. If that is true, can no longer live the same way because everything has changed in Christ.
Paul deals with a potential objection from his dialogue partner, a Jewish person who has tried to keep the Law but now discovers he is just as guilty as the Gentile. If the Jews have spectacularly failed to keep the Law and are enslaved to the "power of sin" in the same way the Gentiles are, what advantage is there to being a Jew?
If it is the case that God chose Israel as his people and gave to them the Law, then their failure may appear to make God's plan in the Old Testament out to be a failure. This is a problem some readers will have when they read the Old Testament, Israel spectacularly fails in their calling to be the light to the Gentiles; they cannot even "save themselves."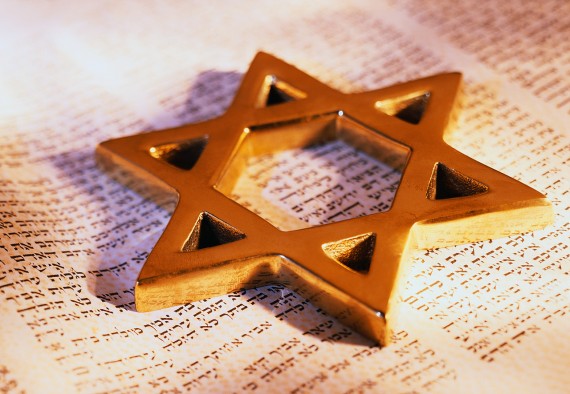 For Paul, being Jewish is still of great advantage, Paul will return to this in Romans 9:4-5 in much more detail, here he only gives a short answer.
Paul says first, the Jewish people were entrusted with the "oracles of God" (τὰ λόγια τοῦ θεοῦ). The word translated "first" (πρῶτος) can mean first in a sequence. The ESV translates this as "to begin with…" implying the first of a series. There is no "second" item in the list, so commentators think Paul started the list, dropped it until chapter 9. But the word can also mean "of first importance." In this view, the oracles of God are the most important advantage the Jewish people were given.
The oracles are sayings, but Acts 7:38 uses the same word for the law that was given to Moses (living oracles, λόγια ζῶντα). In Hebrews 5:12 the writer chides his readers for not having understood the "the basic principles of the oracles of God" yet. The phrase is used in 1 Peter 4:11 for words given through the Holy Spirit. In each example the logia of God are the "very words of God" given in the Law and Prophets (Kruse, Romans, 160).
Does Jewish unfaithfulness nullify God's faithfulness? If the Jews were given the "very words of God" and failed to respond properly to them, perhaps God is not obligated to be faithful toward them.
By way of analogy, if someone acts rude and offensively toward you, sometimes it is socially acceptable to be rude back to them. Since they have broken politeness, you are no longer obligated to be polite. (Someone might react to a spouse who cheats by cheating themselves, since one covenant partner has been unfaithful, the other is released from their own commitment to faithfulness). (If you get pranked, the proper response to prank back?)
Paul's response to this question is no, God is not released from his covenant with Israel because Israel was unfaithful. To use an analogy from Hosea and the marriage metaphor, Israel was an unfaithful partner who behaved abominably toward God's loving kindness. Yet God has not divorced his unfaithful spouse, but is in the process of wooing them back to the relationship they had at the beginning in the wilderness.
Even though Israel was an unfaithful covenant partner, God is the ideal example of a faithful covenant partner and will fulfill his side of the covenant regardless of the rebellion of his partner.
In this verse he says only some Jews were unfaithful. Although Romans 9-11 indicates that Israel as a whole failed, there was always a righteous remnant that was faithful to the covenant. Yet even the righteous remnant failed to wholly keep the Law! Therefore Paul can conclude there is no one who can please God (Law-Keeping Jews or righteous Gentiles).
From the book of Acts we know Paul wrote Romans after a long and bitter controversies in both Galatia and Corinth. As a result of these conflicts, Romans "constitutes a 'manifesto' setting forth his deepest convictions on central issues" (Kruse, Romans, 9). This manifesto was written and published to gain the widest publicity. It is possible the core of the letter was sent to other Pauline churches, although there is no manuscript evidence for this.
Paul also wrote Romans just prior to his trip to Jerusalem to deliver the collection to the poor saints in Jerusalem. The book of Romans may have been intended to gain the favor of the Roman church as he approached the contentious Jerusalem church. Romans 15:30-33 specifically asks the Roman church to pray for Paul because he is not sure what reception he will receive when he arrives in Jerusalem.
That he calls his potential opponents in Jerusalem "unbelievers" is instructive. It is at least possible he means the gentile, Roman authority in Judea. Certainly the Romans would be suspicious of a cash gift to potential revolutionaries! He also may mean Jews who have not accepted Jesus as messiah and are therefore not part of the community led by James? But could Paul be referring to the Jewish believers in Jesus as the Messiah who insisted on Gentiles keeping the Law, the Judaizers who worked against his mission in Galatia.
Whatever the case, Paul assumes Roman church had close ties with Jerusalem and some communication regularly occurred between these two communities. Paul may have though the Roman church had some level of influence on Jerusalem leaders like James, the brother of Jesus. In fact. At least one scholar suggested the real target audience of the letter is the Jerusalem church. Paul wants the letter to get to the potentially hostile Jerusalem church to make clear his theology in order to diffuse any suspicion.
With this in mind, Paul wrote Romans gain the cooperation of the Roman church for his mission to Spain. He needed the assistance of the Roman Christians to provide contacts in Spain because of the lack of Jewish population there that could provide him with a base of operations. Paul faced an unusual problem in Spain, Greek was commonly spoken. He may have needed local help from Romans to assist him in Latin. Romans would then be a kind of discipleship letter which ensured the Roman churches were equipped with his Gospel and were not exported a Roman system of pursuit of honor to "barbarian Spain." Paul argues in Romans that God saves all sinners impartially regardless of culture through Jesus Christ.
As F. F. Bruce pointed out in The Romans Debate, any combination of the suggestions made over my last several posts may be in the background of Romans. Paul had several motivations to write a complex book like Romans, in contrast to a letter like Galatians which is targeted at a single issue, or 1 Corinthians which deals with serious problems in the church and answers several questions.
Unlike most of Paul's letters, the occasion for the letter is not obvious. Although there seems to be a clear purpose statement in 15:24-29, it is not clear why Paul would have written the bulk of the book to support that purpose. There is no indication he is responding to questions from the Roman church nor does he address reported problems in the church similar to 1 Corinthians or 1 Thessalonians. Paul has yet to visit the church and it does not appear he has had an influence on the church prior to this letter (unlike Colossians, for example, a church founded by a disciple of Paul).
The consensus view until modern scholarship is that the main purpose of Romans is to set forth Paul's theology in clear terms. He begins with sin, then on to salvation by grace, the role of the law, sanctification and finally the practice of the Christian life. For many, Romans is as close to a systematic theology as we get from Paul. In fact, many modern Systematic theologies follow this same general outline.
But if this is a "compendium of Pauline Theology," there is a great deal missing (the resurrection of Jesus, for example), and it is difficult to account for Romans 9-11. Paul's discussion of Israel is often treated like a digression from his main point, as if it could be dropped from the book without damaging Paul's argument. One additional factor is fact Paul's letters are all written in some historical and social context. He did not appear to write books for the sake of putting his thoughts down for future generations to read and ponder.
Is Paul responding to a situation within the Roman Church? (I am heavily indebted to Colin Kruse, Romans, 8-9 for this section.) There are several suggestions for explaining Paul's pastoral response.
First, since the Roman church was not established by an apostle, Paul wrote Romans to provide the church with an "apostolic presentation of the gospel (Fitzmyer, Romans, 75; Kruse, Romans, 8)." Paul would do this in person when he arrives in Rome, but the letter offers a "pre-read" for the church prior to Paul's arrival.
Second, Christian Jews expelled from Rome by Claudius returned to find the house churches in Rome now organized much differently than the Jewish synagogue. The Jewish Christians found they were not the minority within a Gentile church. Paul therefore wrote Romans to encourage the Gentiles to live in harmony with Jewish Christian. But this suggestion has some difficult because there is no evidence Gentile converts had rejected distinctive Jewish practices. Unlike Galatia, it is possible the only Gentile converts in Rome were God Fearing Gentiles and quite happy with most Jewish practices.
Third, since the status of the Law is an important issue in Romans, Paul may have written because Christian Jews who continue to observe the law were now in conflict with law-free Gentile Christians. This is like other Pauline churches, but it is not clear Gentiles in the Roman church had rejected the Jewish Law. Nor is there evidence of Judaizers in Rome. Roman Gentile Christians do not seem to have struggled with Judaizers like the Galatia Christians did. Romans 14-15 is unclear on who the weak and strong are and vague about the actually issues at stake. There may have been some God-fearing Gentiles who kept some the Law and other Gentiles who came into the church who were not at all attracted to Jewish traditions.
Fourth, it is possible Paul did not consider the Roman Christians to have been "evangelized" yet. In Romans 15:15-16 Paul says he has written boldly to the church, so that "so that the offering of the Gentiles may be acceptable, sanctified by the Holy Spirit." The letter therefore demands a response to the gospel from the Roman readers with respect to Paul's understanding of the Gospel.
Fifth, it is also possible Paul wanted the Roman Christians to hear his gospel in order to draw them "apostolic orbit" (Kruse, Romans, 8). Since Paul is the apostle to the Gentiles, he may have felt the Gentile believers were part of his commission regardless of how they originally came to hear the Gospel. Perhaps Romans 15:20 is an apology for taking as long as he has to come to Rome, the largest and most important city in the Empire (Fitzmyer, Romans, 76). If the Roman churches had grown to the extent Nero could use them as a scapegoat (ten years after Romans was written), then Paul cold be accused of overlooking a significant population of Gentile Christians.
In summary, any of these suggestions (or a combination of them) could explain why Paul wrote the letter to the Roman church. But it is possible he was motivated to write the later because he was moving into a new stage of his apostolic ministry rather than to meet some pastoral need in the church.
Paul addressed the book we call Romans to Christians living in Rome. At the time the letter was written, he had not yet visited the city as far as we know and he does not personally know Christians in Rome. Although he may have something about the church through Aquila and Priscilla (Acts 18:1-4), there is nothing to suggest he ministered there until he arrives about A.D. 60 (Acts 28:11-31). How did Christianity come to Rome?
The traditional view is the Roman church was founded by both Peter and Paul is rarely accept today. According to Eusebius, Peter followed the ach-heretic Simon the Sorcerer (Acts 8) to Rome in the second year of Claudius (A.D. 42). According to Eusebius, the Gospel Peter preached at this time was so well received the Roman people demanded a written copy, which became the Gospel of Mark, a tradition also found in Irenaeus.
Eusebuis, Hist. eccl. 2.15.1 And so greatly did the splendor of piety illumine the minds of Peter's hearers that they were not satisfied with hearing once only, and were not content with the unwritten teaching of the divine Gospel, but with all sorts of entreaties they besought Mark, a follower of Peter, and the one whose Gospel is extant, that he would leave them a written monument of the doctrine which had been orally communicated to them.

Irenaeus, Haer. 3.1 Matthew also issued a written Gospel among the Hebrews in their own dialect, while Peter and Paul were preaching at Rome, and laying the foundations of the Church.
Setting this tradition aside, the modern consensus view is that the church was founded by believers who returned to Rome after Pentecost. Jews had contact with Rome as early as 160 B.C. According to 1 Macc 8:17-22, the Judas Maccabees sent an embassy to Rome in order to secure "establish friendship and alliance." Pompey brought Jews captured at Jerusalem to Rome in 63 B.C. (Anitq. 14.4.5) and by the time Romans was written the Jewish population in Rome may have been as high as 50,000 (Fitzmyer, Romans, 27).  Craig Keener says estimates vary "from perhaps a quarter of a million (extrapolated from water supplies) to over a million for its metropolitan area (extrapolated, in my opinion more reliably, from concrete census figures from ancient historians" (Keener, Romans, 9). Fitzmyer also argues for at least thirteen synagogues based on inscriptional evidence (Fitzmyer, Romans, 28). In addition to these inscriptions there are thousands of funerary inscriptions in the catacombs.
Jewish Christianity would have come to Rome soon after Pentecost as Jews visiting Jerusalem in A. D. 30 or 33 returned home (depending on the date of the crucifixtion). Acts 2:10 lists Jews from the city of Rome as present in the crowd at Pentecost and Acts 6:9 mentions the Synagogue of the Freedmen. Although visitors to that synagogue could have come from anywhere, Fitzmyer suggests the members may have been descended from the Jews taken captive by Pompey (Fitzmyer, Romans, 29).
Raymond Brown points out that Christian missionaries coming from Jerusalem were more conservative with respect the Law and the connection of Christianity and Judaism in contrast to Christian missionaries from Antioch, such as Paul (Acts and Galatians support his point; see his Introduction, 562). He observes Paul is far more diplomatic with respect to the Law in Romans, as compared to Galatians. This may indicate the majority of his readers were Jews and more conservative with respect to the role of the Law for the Christian.
There is evidence of Christians in Rome as early as A.D. 49, when Claudius expelled Jews for rioting over "Chrestus," likely a Latinized form of Christos, the Greek translation of Messiah. Luke refers to this decree in Acts 18:2-4. Soon after arriving in Corinth, Paul meets Aquila and Priscilla, Jewish tentmakers forced to leave Rome by Claudius. It is possible this expulsion of believers in A.D. 49 only effected the Jewish members of the congregation. If this is the case, then the congregation might have been founded by Jews, but is now primarily Gentile God-Fearers. If the church continued to grow, the percentage of Gentiles would have grown in this period.
After the death of Claudius the edit was canceled and Jewish believers could return to Rome, perhaps to discover the Christian congregations were far more Gentile than when they left. The Roman churches to which Paul wrote were therefore a mixture of Jewish and Gentile believers. The churches were not founded by Paul
This consensus view has been challenged because parts of the book seem addressed only to Jews, other sections to Gentiles. There are details in the book that seem to be addressed to Jewish readers, especially in Romans 1-4. On the other hand, there are indications that Gentiles are being addressed in the church. In 11:13, Paul addresses "you Gentiles."
It is best, therefore, to understand the church as both Jew and Gentile. Paul deals with the shift in God's program from the Jew to all the world in Romans 9-11, and with some of the difficulties that Jewish-Christian congregations face in chapter 14. In fact, this may be the occasion for the letter.
The Logos Bible Software "Free book of the Month" for October is their best offer ever. During the month of October, you can add The Anchor Yale Bible commentary on Romans by Joseph A. Fitzmyer for free, and Francis I. Andersen's Anchor Bible Commentary on Habakkuk for only $1.99, and J. Louis Martyn's Galatians commentary for only $2.99. All three of these are excellent contributions to scholarship. Any work on Romans engages with Fitzmyer, and Martyn commentary on Galatians is one of the best available. The three books are about $150.00 retail, and you can get Logos 7 Basic Edition for free. So no excuses!
The Anchor Bible format begins with a fresh translation followed by a comment on the text and then a "notes" section for exegetical detail. All Greek is transliterated and all citations are in-text. All three commentaries interact with both ancient and modern scholarship and seek to explain the text as clearly as possible. For each section there is a bibliography covering secondary literature in English, German, and French. This makes the commentary invaluable for any student of these biblical books.
Strangely, Logos is not giving away the Anchor series in their monthly Logos. In anticipation of the the Reformation celebrations at the end of October, they are giving away the 55 volume set of Luther's Works (a $258.99 value).  There are a few ways to get chances in this giveaway, so scroll down to the bottom of the page and enter early and often.
The free books (and almost free) books are only available through October 31, 2017. Do not miss this opportunity to add three excellent professional commentaries to your Logos Library.